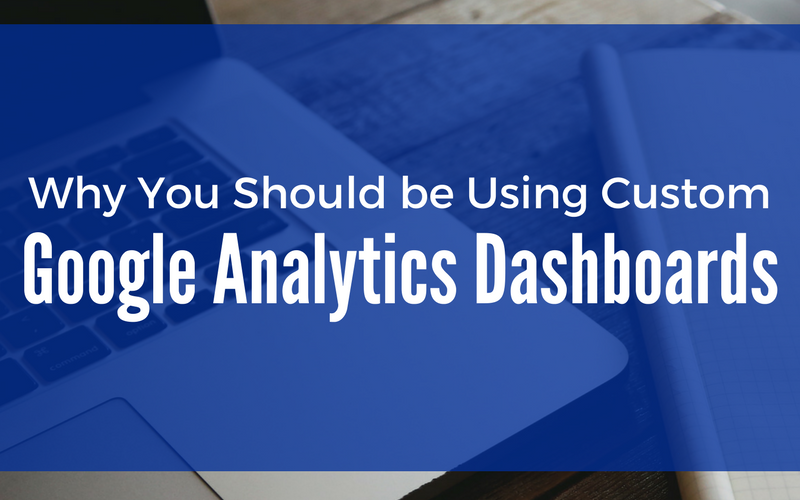 Google Analytics is a powerful data tool that gives insight into who visits your website. dashboards give a compiled view of content items. All of our websites are launched with it, and if you're a beginner you may want to start our with our 'Quick and Dirty Guide to Google Analytics'.
Custom dashboards may help more advanced users focus on compiling data from sections of their analytics that they most frequently track.
The Set-Up
Whether your focus is on social, content, mobile or all three, you can set-up an easy custom dashboard using basic Google Analytics tools. For more complex analysis, Blue Archer's Google Certified team can review your company goals and make data-backed suggestions based on dashboards we create.
Creating Your Dashboard
Sign in to Google Analytics
Navigate to your view

Open Reports
Click Customization> Dashboards

Click +New Dashboard
You have the option to start with a starter template, blank canvas, or import a dashboard entirely
Give your Dashboard a descriptive title, then click Create Dashboard

Adding Widgets
You can display your Google Analytics data using various widgets listed below on the Dashboard. For example, you may want to use a pie chart to describe what devices users are visiting your website on.
Metric
Timeline
Geomap
Table
Pie
Bar
Helpful Templates
You can also select from pre-made templates for a custom dashboard.
Unique visitors
Unique visitors from SEO, social media
How people find your website: organic, referral, direct
Top keywords (non-branded)
Top viewed pages
Social networks sending the most traffic
Referral websites (excludes major websites like Google and social networks)
Visits by city
Visits by state
Visits by continent
Cities with slow load times
What % of visitors are mobile
What mobile devices they're using
Top mobile content
Top Ipad content
Top iPhone content
Average time on site for mobile visitors
Bounce rate by mobile device