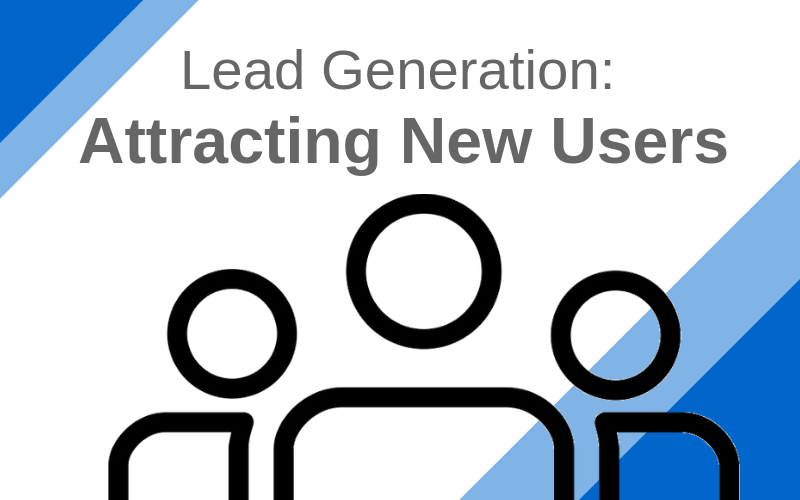 The world of tech marketing has become more complicated and involved over the years. Finding the right markets to advertise too requires a lot of work and investment. The complexity of modern sales forms the perspective of long-term customers. Focusing on tactics to segment your market and new users while doing so efficiently is the most effective business practice.
85% of marketers believe that lead generation is their most significant content marketing goal.
Business is turning from constant new user views and sales to a time of implementing new leads into long-cycle nurturing. Therefore, it's an important time to understand the fundamentals of lead generation.
More than 50% of marketing executives say much of their yearly budget goes towards lead generation techniques.
The reason behind this focus on lead generation through marketing content is because this is the fastest way to convert and win over fresh customers.
However, don't forget about the loyal customers you already possess. These users can act as an advantage through WOM advertising.
Immersive Power
Use your people to your advantage! Think of how many times a friend or colleague suggest a product or service that you eventually considered buying. We tend to judge an outcome based on what we see and hear from the people we trust the most.
These loyal users probably generate a higher percentage of new users to your site or business more than the sales employees you pay annually.
90% of consumers prefer suggestions from their friends and family rather than a paid advertisement.
Users are aware that you're in the business to make money. So, when they see an advertisement on a website, often they can understand that you paid for it to be there rather than it being fate. However, when a friend suggests that the ad may be truthful in the quality of the product/service, then the user has a greater chance of engaging with the ad.
Although WOM is the most profitable form of advertising, these 5 factors need to be in place for the lead generation of new users to be successful:
SEO

Keep website traffic consistent or improve it to keep a low bounce rate.

Content

Being distinguished from the crowd can be difficult, but it's what makes your business stand out and ultimately beats out the competition.

Selling quality products

Product standards and design should be consistent with what the customer needs and expects.

Social media

With 2.5 billion daily active users, we'd say this is a great, free marketing platform.

Contest

People love freebies and a chance to win at something. People have a hard time declining free offers, so use this to your advantage.
Lead generation techniques are some of the most powerful sales mechanisms. Although it takes a lot of planning and work, you don't have to do the whole job by yourself. On the contrary, you can use the current leads as the means of attracting new prospects.
Blue Archer can assist with web design and SEO strategies to keep your site ahead of the competition.