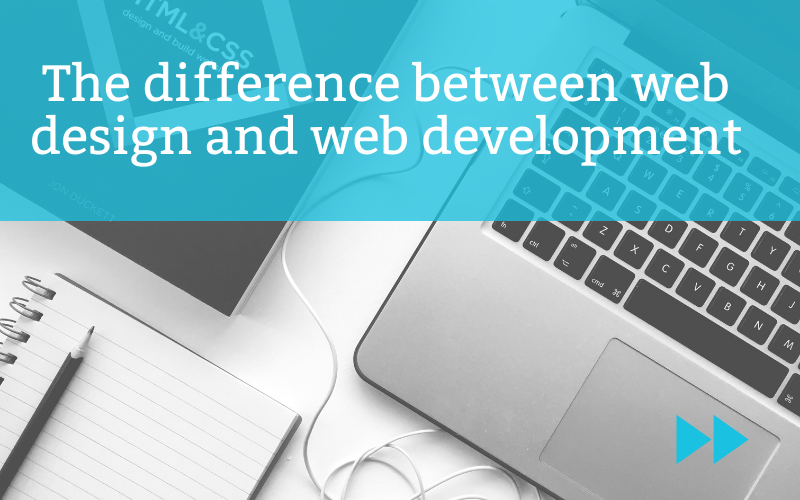 Web design encompasses many different skills that may be the deciding factor in your next project. In this blog, we discuss the differences between the interchangeable language of web design and the best examples to compliment the nature of creativity.
Uses of Web Design
Search engine Optimization

From quality content to making websites easily accessible on any device, SEO proves the ability of growth within the design landscape.

Mobile Design

Increasing apps and mobile demand make mobile design increasing valuable and ultimately necessary.

Branding

Having a website that expresses the cohesive brand of your business makes it easier to navigate, easier to understand and a better experience for potential customers.

Partnership

Substantial web design involves an established, ongoing relationship and a lot of working together. No matter how near or far your business is from reaching a technology breaking point, web design is everchanging and can be customized to any situation.
Key Advantages:
Improved user experience
Increase in mobile traffic
Lower bounce rate
Better loading times
Social sharing
Reliable backlinks
The difference between web design and web development
Web Design: In essence, web design refers to both the aesthetic portion of the website and it's usability. Web designers use various design programs such as Adobe Photoshop to create the layout and other visual elements of the website.
Principles

Balance – It's important for web designers to create a balanced layout. In web design, we refer to heavy and light elements. Using the correct proportion of each is critical to achieving a balanced website design.
Contrast – In color theory, contrasting colors are ones placed opposite one another on the color wheel. Designers look at contrasting sizes, textures and shapes to define and draw attention to certain sections of the website.
Emphasis – It's important to note that if you emphasize everything on the page you end up emphasizing nothing. Imagine a page on your website where everything is bolded.. what is now important?
Consistency – Clean and consistent navigation provides the best user experience for your website visitors.
Unity – Unity is the relationship between the various parts of the website layout and the composition as a whole. The human brain visually organizes information by grouping elements into categories.
Web Development: Web developers, sometimes called programmers, take the design created and build a fully functioning website. Developers take the static design built by the designer, break it into components and make it operable.
Web developers work with programming languages like HTML, CSS, and Javascript to create websites and web applications. They will also most likely utilize other languages to set up email services, user authentication, databases, and other technical aspects of websites.
Developers demonstrate how well they can abstract their code to be elegant and readable to other developers.
Designers offer the ability to present designers' expertise in color schemes, graphic design ability, and creativity.
Even more important is creating a personal portfolio site that you can showcase your work. By creating a personalized website, you have control over how your information is presented and received, without inviting the interference that comes up at times by hosting your content on a third-party website.

Web design examples
Check out these examples below that encompass multiple diverse businesses and web design goals.
The Frick - The Frick Pittsburgh is more than just a museum. It's a cultural destination that enables visitors to personalize their experience based on their interests, passions, and age group. We were thrilled to work with this iconic cultural spot in the Pittsburgh community. The Frick Pittsburgh was in the midst of a transition from "hidden gem" to a popular boutique museum and inclusive destination. Together, our designers, developers, analysts, and project management staff worked to create a modern, welcoming website that invites users to personalize their experience of art, history, and nature. Check out our full Case Study here.
PennFuture - PennFuture came to our team with a dated website that housed a wealth of information but lacked intuitive organization and design. Our Blue Archer team worked through a digital strategy, complete rebranding including logo redesign and print marketing, custom website design, and the development of functionality to engage audience and stakeholders. Check out the full story here.
The Pittsburgh Zoo - The Pittsburgh Zoo & PPG Aquarium is a staple destination for our city and beyond, so when they approached us to work on their project, we were seriously psyched! Current site visitors found it difficult to find relevant information to plan a visit. Zoo hours, daily events, and ticket prices were scattered throughout the site, making site visits inefficient and frustrating. The resulting website effectively communicates the high-level planning content visitors need most through a new "Plan Your Visit" section. Additionally, through striking imagery and thoughtful design, the animals take center stage, enabling users to easily learn more about their favorite species before (or after) their visit. Check out the full Case Study here.
Weltman - Weltman, Weinberg & Reis Co., LPA is an internationally recognized law firm complete with an in-house collections service agency. The law firm came to Blue Archer needing a website that would build credibility in the industry for new prospects and educate existing clients with ongoing publications, articles, and event notifications. Our team designed and developed a resource center that organized publication articles, webinars, alerts, insights, and events. Check out the full Case Study here.
Quick FAQs
What is the difference between web design and development?
Web design is the aesthetic portion of the website. Web designers use various programs such as Sketch, Adobe Photoshop and more to create the layout and other visual elements of a website. Web developers take the design and build a fully functioning website. In short, they take the static design and break it into components and make it operable.
What is web design?
Web design is the visual vehicle for information on a website.
What are uses of web design?
The uses of web design include marketing, advertising/sales, branding, communication, education, and more.
What are examples of web design?
You can check out Blue Archer's web design, development, and software portfolio here: https://www.bluearcher.com/pittsburgh-web-design-portfolio
If any of the above examples inspired you to want to employ in a website redesign, contact our team today.